Ken Kawai
Ken Kawai has extensive experience advising financial institutions, fintech startups, investors and corporate clients on complex finance and financial regulatory matters. Ken's focuses primarily on the fintech industry, and regularly advises fintech companies, financial institutions, international organizations and industry organizations on legal issues surrounding fintech, including the complex legal framework governing cryptocurrencies, initial coin offerings and blockchain.

Ken also specializes in derivatives, and has counseled global banks, broker-dealers and investors on regulatory matters and best practices in respect of derivatives and related products. He derives his deep and practical knowledge in this area from his 17-year career at MUFG Bank, Ltd. (formerly known as The Bank of Tokyo-Mitsubishi and, prior to that, The Bank of Tokyo Ltd.), where he was involved in derivatives trading and marketing.

Ken's practice also involves corporate bankruptcy, insolvency and reorganizations. He has represented debtors or creditors in several insolvency cases that involve complex financial transactions and cross-border issues. He also advises several G-SIFIs and related institutions on Bank Recovery and Resolution Regimes.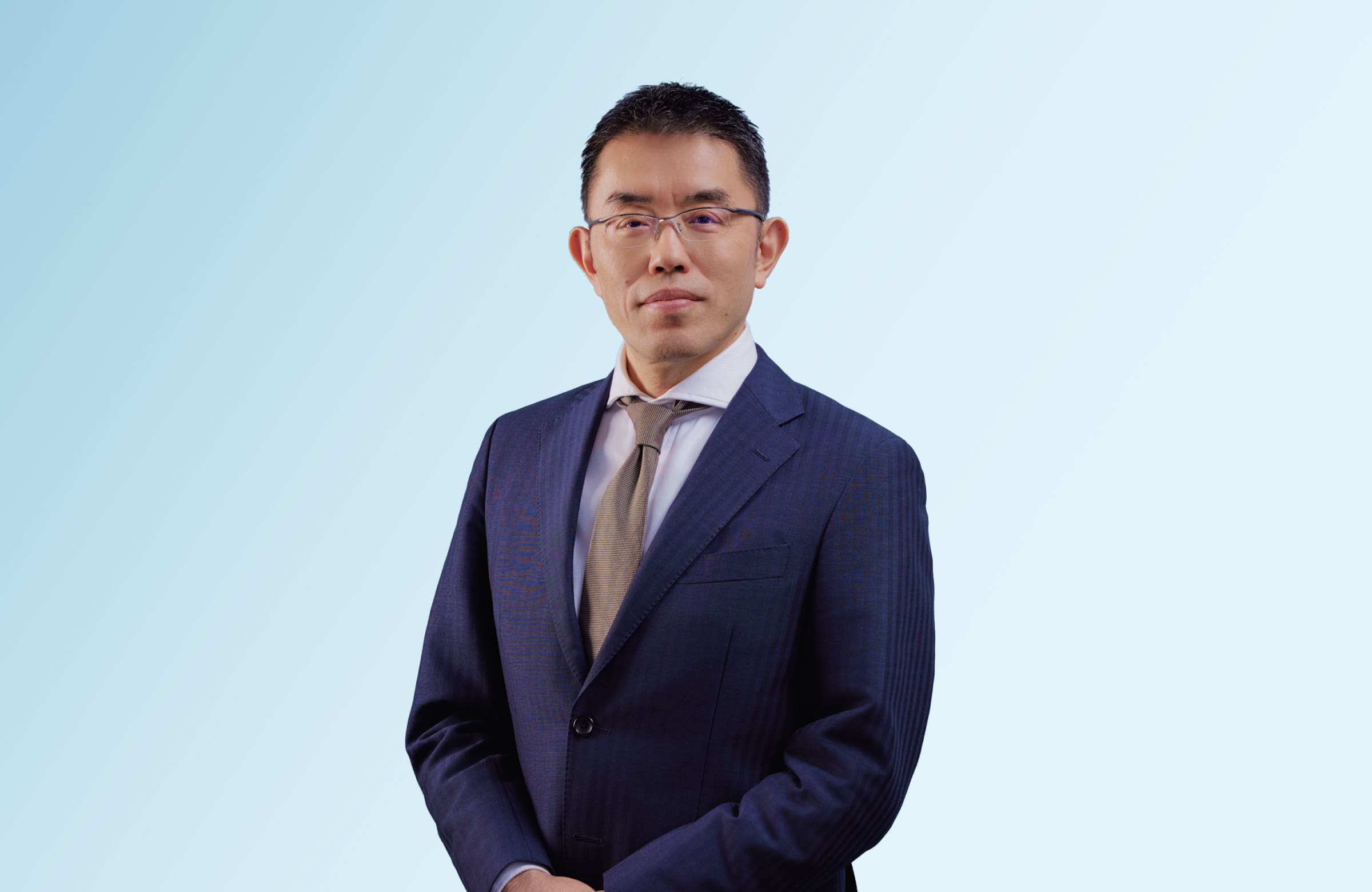 Practice Areas
Key Practice Areas
Related Practice Areas
Topics
Practice Groups
Financial Services & Transactions Group
Financial Restructuring & Insolvency Group
Data Privacy & Digital Group
Capital Markets Group
Background
| | |
| --- | --- |
| Mar 1988 | Kyoto University (LL.B.) |
| Apr 1988 - Mar 2005 | The Bank of Tokyo Ltd. / The Bank of Tokyo-Mitsubishi (presently MUFG Bank, Ltd.) |
| Mar 2008 | Kobe University Graduate School of Law |
| 2008-2009 | The Legal Training and Research Institute of the Supreme Court of Japan |
| Jun 2021 | Advisor, Global Financial City OSAKA Promotion Committee |
Publications
Lectures
Achievements
Professional Admissions
Professional and Academic Associations
Tokyo Bar Association
Japan Association of the Law of Finance
INSOL International
East Asian Association of Insolvency & Restructuring
International Competition Network (ICN) Non-Governmental Advisor
Japan Competition Law Forum
Tokyo Bar Association, Bankruptcy Law Section
Tokyo Bar Association, Financial Transaction Law Section
Japan Cryptocurrency Business Association (Legal Advisor)
FinTech Association Japan
Member of the "Committee to Discuss the Legal System for Blockchain (Cross-sectoral Theme)" organized by Ministry of Economy, Trade and Industry (2018)
Member of the "Study Group concerning Application of Blockchain Technology to Universities and Research Institutions for Ensuring the Credibility of Research Data and Findings and for Mobilization of Human Resources" Organized by Ministry of Economy, Trade and Industry (2018 to 2019)
Languages
Japanese (first language)
English