Celebrating AMT's 70th anniversary.
Jan 1, 2022
Press Releases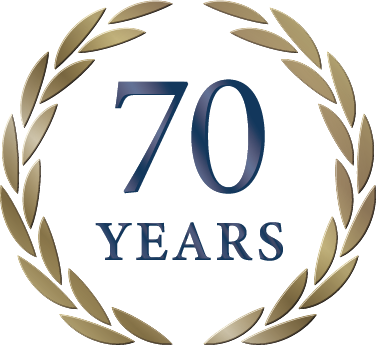 It has been seventy years since James Buell Anderson established the law firm that would become the predecessor to our firm in 1952. We would like to take this opportunity to express our sincere gratitude to all those who have supported Anderson Mori & Tomotsune over the years.

After the merger with Tomotsune & Kimura in 2005 and the merger with Bingham Sakai Mimura Aizawa (a foreign law joint enterprise) in 2015, the firm now has more than 500 Japanese law qualified lawyers and numerous foreign law qualified lawyers, in addition to patent lawyers, judicial scriveners, administrative scriveners, paralegals, secretaries and other specialist staff in various areas such as IT and accounting. In addition to our headquarters in Tokyo, our offices are located in Osaka and Nagoya in Japan, and Beijing, Shanghai, Hong Kong, Singapore, Ho Chi Minh City, Bangkok and Jakarta in Asia, where we have continued to provide a wide range of high-quality legal services. As we celebrate the 70th anniversary of our firm's founding, which is considered a significant milestone in Japanese culture, we are determined to continue to strive to meet the various needs of our clients with even greater speed and precision.

The firm's catchphrase, "ACHIEVING MORE TOGETHER" expresses the commitment of all of us at the firm to always be there for our clients, to work with them to solve any problems they face, and to move forward together. We will never forget this spirit, and will continue to be at the forefront of the legal industry as a comprehensive law firm that always provides the best quality services. We look forward to your continued support and patronage.